Benefits of living in a township
Posted On :
October 04, 2021
Buying a residential property involves choosing quality homes in a convenient location for a holistic lifestyle. After the pandemic, the need to stay indoors and work from home has created a demand for luxurious and comfortable residential projects. Such a paradigm shift has made living in an integrated township more relevant and ideal to lead a happy and healthy lifestyle.
So what are Townships?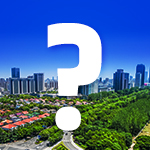 Simply put, these are projects where you live in a city within a city. It has residential and commercial properties combined with the availability of leisure and essential services. Here you get educational institutions, medical facilities, entertainment zones, shopping centres, restaurants and the unique experience of living in a gated community. Continue reading this blog to know why you should opt for a premium township over a regular standalone residential property.
1) All services under a single roof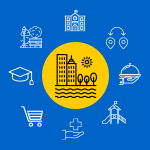 Townships are the most convenient residential projects as you get all the essential and lifestyle services under a single roof. Here you live a hassle-free life with everything within a walking distance – such as schools, hospitals, shopping malls, gymnasiums, spas and more. So that you don't have to go out and get stuck in the city traffic every time. Having such facilities makes life more convenient and certainly saves a lot of time. In the new normal, these have become crucial to maintaining a healthy balance between work, fitness, and social life.
 2) Secured living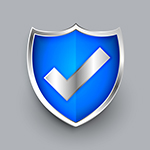 Security is one of the primary concerns of home buyers. Townships are the residential projects that offer high protection for worry-less living. They are gated communities that follow effective security measures
You can live a peaceful life in township projects as your family's security is given primary importance. Here you get a 24/7/365 CCTV facility with trained guards recording all the entries and exits. Moreover, most of the residential township projects have modern electronic security features with manned stations that are helpful in emergencies.
3) Better lifestyle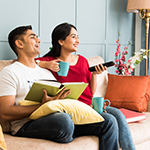 Having all the essential utilities such as 24/7 water and power supply with high-level security and a place to live without urban chaos certainly enhances living standards.
Integrated townships are the future of real estate as they offer ideal homes to work from, study online and spend some quality time with your family.
Such futuristic homes gives a fantastic experience of living in a mini-city built for modern homebuyers. Having schools, offices, shopping centres, and entertainment zones in your vicinity is what makes townships a better investment than standalone projects. So if you want to make your lifestyle better and get excellent ROI, consider integrated townships to buy luxury apartments in Bangalore.
Conclusion
Karle Town Centre is a 62-acre township where you get all the exciting benefits mentioned above and become an intelligent investor. This incredible township is what the future of real estate looks like, where you get the perfect blend of luxury and convenience.
At Karle Town Centre, you get stunning and spacious residential properties with progressive layout designs. So if you are looking for a 2 or 3 BHK or a premium penthouse in Bangalore, end your search at this dream mini-city. To experience world-class homes and amenities, contact us soon and schedule your site visit at Karle Town Centre to start your journey of intelligent living.
Back